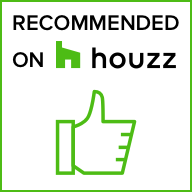 Click Here To Read Our Houzz Reviews
Reviews From Our Customers 
Hi Ron
We were very happy with your carpet service. You made selecting carpet extremely easy. The installers were friendly and efficient.
The carpet looks great.
– Thank you, Elaine

---

Ron,
My husband George did call you right after the carpet installation to let you know how satisfied we were with your service, how beautiful the carpet looked and to thank you for helping during our decorating process. You were not available but he did leave a message with a woman who answered the call.
– Kind Regards, Fran Barr

---

Talk about shopping with no pressure, this is the place. Visit, look around, ask questions. You want to think about it, okay. Come back another day and you are welcomed like an old friend. When you find what you want you are told that if you don' like the way it looks when you get it home, just return it. Unbelievable service. Freindly, courteous and welcoming. Get place for your floors.
– Dorothy

---

Hi Ron! Thank you so much for all the help! The carpets looks amazing in the house. The installation guys were very professional, and did a wonderful job! Thanks again!
– Sarah Stroh

---

My wife has been shopping for runners for  a few weeks now, and we found the right place today in Cut-Rite Carpets. If you are shopping for runners, don't waste your time. Just go to Cut-Rite Carpets & Design Center. They have a wide variety of runners which you cannot find anywhere else in Westchester. More than all, Ron with his 4 decades + experience in  carpeting , and his enthusiastic assistant Sarah , are always there to help you patiently  in the selection from almost endless choices. However, please always call before visiting. 
- Vembar K Ranganathan  

---

Just wanted to drop you a line and say how great the installers were.  They did a great job and the father and son team were very nice people. Thank you!
- Joe

---

Dear Mr. Conti.  I am very pleased with the installation of the carpet.  I will not hesitate to recommend you to friends and family.
-  Franca Maresco  

---

Great job Ron! Happy I went with you guys ! Peace! Take care of yourself!
– Mike Valecce 

---

Thank you Ron, the flooring installed well and looks beautiful!
– Toshi

---

I phoned the day after installation of a bedroom and connected closet carpet to rave about a job well done. So good were the men in removing/trashing the old and perfecting the fit of the new, we gave each a good thank you bonus. Subsequently we needed doorway mats to protect the new carpet and you did two beauties out of remnants. At every step, including a remarkably stocked display room, it was professional and surprisingly pleasant!!!
– LW Johnson 

---

Thank you so much for your service.  Everything worked out beautifully:)  Also, want to let you know that the guy who delivered it was very helpful.......a real sweetheart.

---

Thank you! Great service and appreciate you expediting the installation.
– Luarie Fermo 

---

We were very satisfied with the job. The installation was both quick and effective. The job was done with precision and excellency. Until next time! Make sure you stay safe during these times.
– David Jamel Briggins

---

Ron, Everything was terrific. We will be back. 
–Rich Petriccione

---

Hi Ron.  A very belated thank you for helping us with the hall rug we ordered and had installed last month.  Your workers are meticulous and did a great job.  We are so pleased with the end result.   I hope you continue to feel well and remain healthy.  Thank God we are all good on our end.
– Suzanne and Bob Caccavo


---

We are very happy with your services. 
– Neena Sheth


---

Thank you for the email Ron, your crew did a wonderful job in my home. They were very professional and very thorough and did high quality work. All three rooms look beautiful when they were finished so I wanted to extend my feedback to you and I will definitely be calling you for future business and anyone that I know who needs work done I will refer to you because you deserve the business. Thanks again for a great job and please relay this to your workers also as they did achieve perfection.
– John Suozzo 


---

Ron,

Thank you for the quick installation.
Your carpet installer were terrific! They did a great job and completed the installation with care & terrific clean-up!
I have purchased from Cut-Rite previously with great satisfaction.
And, I will be back again!
– Pat Norton 


---
Hi Ron,
The carpet crew were very professional and did a great job.
Based on their work, it's easy to see why your business has thrived over so many years.
— Henry Luo


---

Ron,

Yesterday your guys installed carpet in two of the rooms in our apartment.
The carpet looks great and the guys were super. Many thanks. We hope to do a little more carpet work soon.
By the way, do you sell window treatments? - my wife mentioned that she thought you did.
Best.
– Constantine and Ana Dimas

---

Dear Ron,

I am writing this letter to let you know how pleased I am with your services. You provided me with the latest styles in which I have not seen in anyone else's house, outstanding prices, and excellent service. You guys did a great job with my blackout shades in my sons room, now he finally sleeps in late and me and my wife can finally get our well needed rest. Also the vertiglide for my sliding door creates the perfect privacy for my house. Finally the waterfall style rug on my stairs looks great. Keep up the great job! Cut Rite is the place to go for all your carpet and blind needs. Just ask for Ron!
– Mike, Mohegan Lake NY


---
Thank you, Ron - We appreciate how easy you made this process.
– Regards, Myron & Linda

---

Just wanted to thank you for you help with the purchase of my carpet. I very much appreciated the great deal you gave me. It looks beautiful.
– Thanks, Jean Palmieri


---
Thank you Mr. Ron. For choosing beautiful color carpets for my new home and I am very happy with your installation services.
– Thanks, Cooper Brooks : Scarsdale NY


---

John says; Ron, thank you so much for expert color selection on my carpet as well as my window treatment. I could have never done it without you. I will recommend you and your services.
– Thanks again, John: Mount Vernon NY


---

Just want to thank you guys so much. Carpeting a large studio takes a lot of time patience and expertise. Your guys are extremely organized and they did a great job carpeting WFAS.


---

Ronnie, I can't tell you how happy I am with my new carpet and window treatment. I never thought you would do such a fabulous job considering the time restraint. Thanks also for directing me in making the right selection for color and elegance. Your an artist in your own right.

– Thanks, Jeannie: Stamford, Ct.